sometimes when im alone i dig holes in my backyard and pretend im a potato.

SHORT INTRODUCTION - you're probably not going to read the following lines, but I do want to write something!
-
Hello everybody. I come from Greece (or Hellas, we prefer calling it that way), you may check out my interests or ask me for what you wanna know, I am then gonna examine your comment and answer to you should I think it's needed. Otherwise, you won't get an answer.
I am (not) the angry guy telling things like "don't add me, don't message me, don't comment, don't do that or this" and stuff. Do what you desire and the outcome is gonna be what you deserve.
Cheers!
IMF go home. Greece is not for Sale.
No globalization based on conformism. Let diversity live!
Get yourself educated about where our world is headed to and all the stuff that dictates our lives(whether you realize it or not). Not really into it, but I try to learn things, keep this in mind
good is the new bad, BAD IS THE NEW GOOD!!
for those being blind to their idols, as one friend smartly says(truthspeaker, clubconspiracy dot com)
I don't know if the pop icons are mind-controlled...but I do believe that once they have started to make their millions and have tasted the limelight...they were asked to 'come in'!
And all was explained to them. What was explained??? That they are all part of what makes things happen. Follow me??
Example: now teen gals don't mind having a dead beat boyfriend (and vice versa of course) because Britney Spears does!!!
Yes, the Britney SPears, the Jessica Simpsons and all the others are the ones that put out an image or situation and put their seal of approval on it.
"good is the new bad, BAD IS THE NEW GOOD!!"
These famous icons make millions even while they are sleeping because they are the ones that steer our young into the wrong direction. Today more than ever with all the hype about 'all that you can be' (remember that one?) why is it that our world is full of low mentalities? Drudgery?
What's with the scrubbiness? The characters of people today is very questionable. Do they not know that they are following a control, not just some trend??? I'll answer my own question: No they don't know they are being controlled...they are blinded by these peoples fame and fortune and admiration. Am I right??
So these pops are the deceivers, con artists, tempters, satanists so to speak. And they are part of the dumbing down of our society.
Can you imagine if there were a Hilter now? One that can do whatever he wants??
I don't even want to think about it!
HA HA HA!!
-
-
☆☆☆☆☆☆☆☆☆☆☆☆☆☆☆☆ ☆☆ ☆☆☆☆☆☆☆☆☆☆☆☆☆☆☆☆☆☆
www.bringthemback.org/
The campaign is named "BRING THEM BACK!" and its history starts 209 years after 1801, when Lord Elgin decided to vandalize the Acropolis of Athens. The journey of "BRING THEM BACK!" starts in Athens, at the new Acropolis Museum and the Parthenon in order to spread all around the word… With just one click!
A goal of "BRING THEM BACK!" is to sensitize and inform people, no matter what their country, continent and nationality is, about the history of one of the greatest World Heritage Monuments.
A goal of "BRING THEM BACK!" is the parallel promotion of all the Committees, entities and efforts, having contributed so far to the return or reunification of the Parthenon Marbles in Greece.
A goal of "BRING THEM BACK!" is to unite and not to divide.
Π Α Ν Ι Ω Ν Ι Ο Σ - P A N I O N I O S
ALVARO RECOBA for PANIONIOS F.C.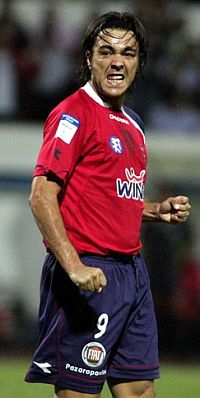 (Smyrna) Σμύρνη, hometown of Panionios GSS, being burnt by the Turks, 13-17 September 1922