Group name:

Cuteness

Category:

Other

Admin:

Created:

15 July, 2010
---
---
Hi Everyone.




Welcome to the group of cuteness..



This is a group where you can find the cutest stuffs.



You can have an access to the cute world through this group...




If you want to become the part of the same then just click on "

Join Group

" Icon appearing above...


Do share your cutest stuffs..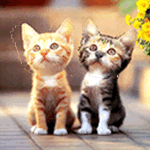 May it be, themes,ringtones or texts...
If you truely have liked this group then subscribe it...
To do so Just click on "

Subscribe to group

" Icon appearing above...



Further, If you have any queries,complaints or suggestions on any topic regarding the group,


then Do Inform it in the group Guestbook..






A sincere THANKS to all the existing members and also the one who download the stuffs from our group...



Thanks for being here...


Have a Nice Day...